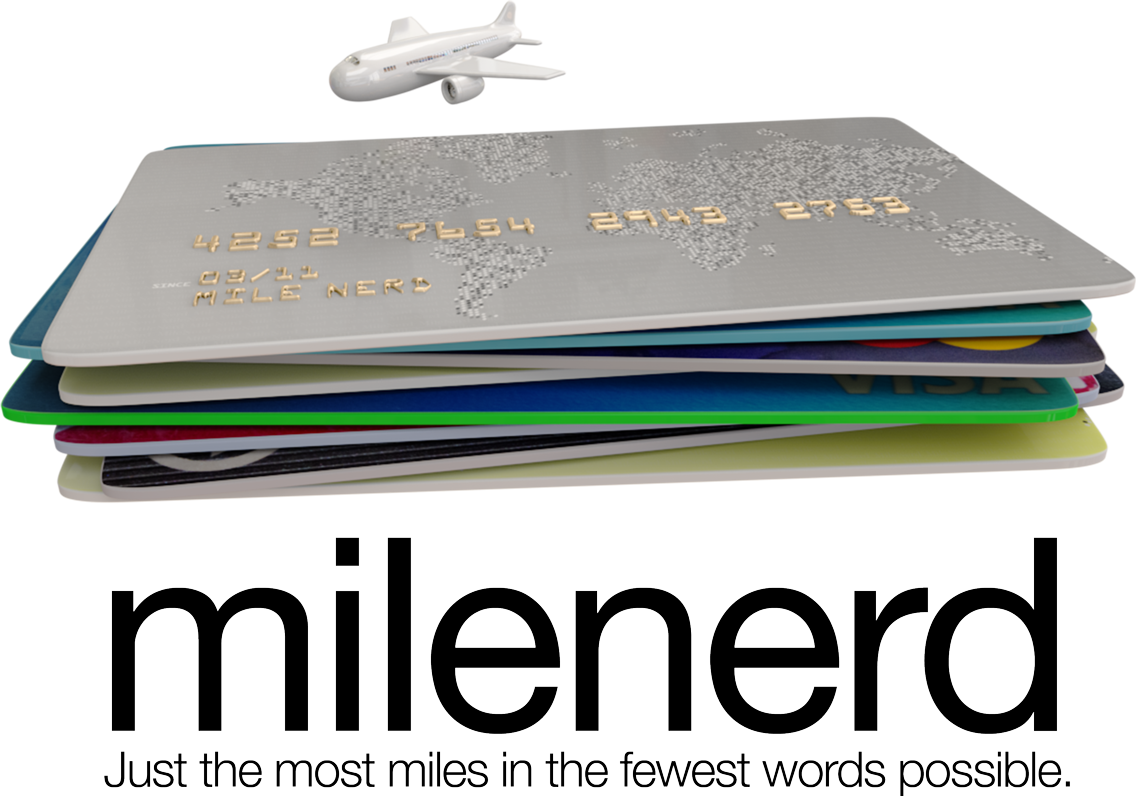 Last Updated: March 1st
(If you see any errors, please let me know. I try to keep a full list, but it's a lot of information and I do make mistakes)
Significant Changes Since Last Month:
-Cathay Pacific card added.
-PenFed 2% card added.
-Citibank and American Express Hilton 75,000-point offers returned.
-Starwood (SPG) Personal and Business up to 35,000 points.
-Some seeing 75,000 points on Amex Platinum and Business Gold again.
-American Personal and Business offers without "every 24 months" wording.
-Blue For Business 25,000-point offer from Amex.
-Removed Delta links for this month.
-Finally removed Diners Club.
Time my monthly Top 25 Credit Cards. It's called "Top 25" out of tradition, but you'll get many more links than that below. Again, if you're a rookie, make sure you read The Newbie Guide. It's a little outdated but many basic questions can still be answered there. For people running out of cards, remember there's often a Business card option. Also, "churning" (getting the same card more than once) might be an option. The dates here were a guideline but things always tend to vary individually. If you're new, it might be wise to start with Chase cards because of the limitations they'll place on you soon.
Miles and points are far from an equal currency. 50,000 Delta SkyMiles are worth less to me than that amount from Alaska Airlines. 25,000 Hyatt points mean way more than the same number from Hilton. And so on. These links work right now (March 1st at midnight). If you read this later, many of the offers will have changed. Things move fast so read offer details and terms before applying. Especially all that small print when you're trying to get bonuses more than once on the same card. Ok, enough chatter…here we go! My "Top 25" current credit cards are below.
Before getting to the main list, I wanted to group some of the more popular American Express cards together…
(You can always roll the dice for better Amex offers with the method here, MUCH better targeted offers in your mailbox, or by checking here)
Mercedes Benz Platinum 

Spend $3,000 in 3 months. Get 50,000 Amex Membership Rewards points.
Big $475 fee but benefits like global entry credit and $200 credit.
Here's a regular link for the Amex Personal Platinum card (try clicking and also opening with an incognito browser for 75,000 points).

Business Platinum

Spend $10,000 in 3 months. Get 50,000 points. Or $20,000 for 75,000.
Again, for Amex cards, try signing in first. Also try clicking the links in an incognito browser. Play around with these a little bit and you'll regularly see better offers.

Business Gold Rewards

Spend $10,000 in 3 months. Get 75,000 points.
Try this link too for $5,000 spend and same bonus.
(It's possible that by the time you click the above links, they may be dead. As always, if aware of anything better, please send me the link so everyone can benefit)
Beyond that mile/point list, the following are some great cashback cards: